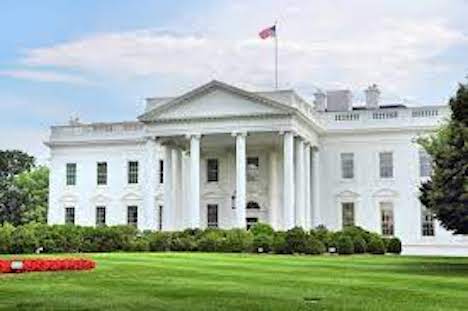 By Matis Glenn
In the wake of high-profile personalities espousing antisemitic views, the White House is planning on holding a roundtable discussion with leaders of Jewish organizations on Wednesday, in information obtained by Jewish Insider.
An invitation was sent by White House Jewish Liaison Shelley Greenspan, saying that "senior White House officials" will be in attendance. The invitation lists a number of topics that will be discussed, including the Biden administration's work on antisemitism, and how the government can work with Jewish organizations to combat rising antisemitism.
The meeting comes on the heels of last week's two meeting between policymakers and leaders of Jewish organizations on Capitol Hill. Discussions about antisemitism are becoming more frequent, as celebrities such as Kanye West have espoused open Jew hatred and praise of Hitler.
Subcribe to The Jewish Link Eblast
West is a very popular musician who is influential in the black culture world, who adheres to an African nationalist movement which claims that its members are the "real" Jews. He has shared with his millions of social media followers age-old conspiracy theories about Jews running the world. His comments come during a wave of antisemitic attacks in New York, perpetrated disproportionately by members of the black community.
West has been suspended from Twitter due to his posts which have featured swastikas.
President Biden responded on social media following West's latest antisemitic diatribe in an interview with far-right commentator Alex Jones, where the musician – who has lost most of his wealth due to corporate sponsors dropping him – denied the Holocaust and praised Hitler.
West, along with white nationalist and Holocaust denier Nick Fuentes, met with former President Donald Trump last week in Trump's Mar-a-Lago resort.
"I just want to make a few things clear: The Holocaust happened. Hitler was a demonic figure. And instead of giving it a platform, our political leaders should be calling out and rejecting antisemitism wherever it hides," Biden tweeted on Friday. "Silence is complicity."