By Aryeh Savir/TPS • 30 May, 2019
The IDF has recently exposed the Hezbollah organization's flagship terror-tunnel, 22-floors deep and penetrating into Israeli territory. The massive underground structure will be destroyed this week, thus ending Operation Northern Shield.
Six months after being launched in December, Operation Northern Shield to expose and neutralize Hezbollah's terror tunnels on Israel's northern border ends this week with the neutralization of the "Ramyeh " tunnel, the sixth and last to be demolished. The tunnel reaches 80 meters deep, about 22 stories below ground, and penetrates 77 meters into Israel.
The tunnel begins in the village of Ramyeh in Lebanon and crosses the Blue Line into Israeli territory. Hezbollah operatives quarried in the stone with a special drilling cup attached to a machine, which created circles on the tunnel's walls.
The tunnel is fitted with a lighting infrastructure, a public address system, communications and concrete stairs that enabled the terrorists to remain in the tunnel for many days.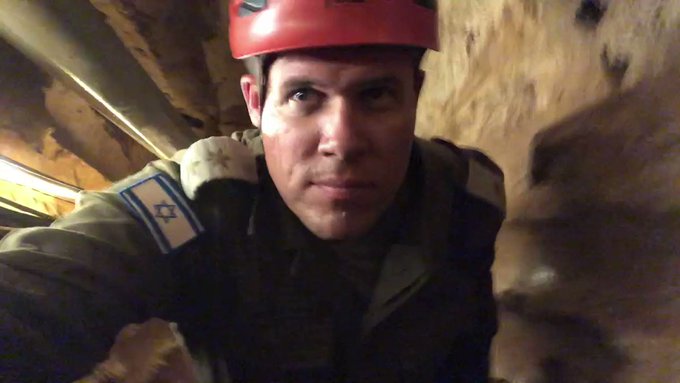 "The exposure of the tunnel is an extraordinary achievement that forces Hezbollah to rethink its operative plans," the IDF stated.
Emulating the Hamas terror organization in Gaza, Hezbollah in recent years has been digging tunnels designed to enable the rapid streaming of masses of terrorists into Israeli territory with the objective of seizing key strategic points in the north of the country.
"This plan was completely thwarted by IDF forces who worked in cooperation and with discretion, neutralizing the tunnels while maintaining the element of surprise," the IDF added.
Operation Northern Shield "significantly contributed" to the strengthening Israel's deterrence, and serves as further proof that Hezbollah violated Israel's sovereignty, the army underscored.
While Israel's border with Lebanon has been relatively quiet in the years since the Second Lebanon War in 2006, Hezbollah has been working with Iran's backing to build-up its military offensive capabilities, and especially its cache of some 150,000 rockets and missiles that can hit almost any point in Israel.
UNIFIL has confirmed that several of the tunnels dug by Hezbollah crossed the Blue Line, in violation of UNSC resolution 1701.
UNSC 1701 was passed in 2006 at the conclusion of the Second Lebanon War, demanding a full cessation of hostilities, a withdrawal by Hezbollah to the Blue Line, and that the government of Lebanon and the UNIFIL deploy their forces in the South. Israel has repeatedly charged that Hezbollah violated the resolution on many occasions.
Hezbollah has so far remained silent and has not reacted to the IDF's operation.