by Mendy Baron, LCSW Ignite Treatment Centers
Swimmer Michael Phelps has made Olympic history. He has twenty-eight Olympic medals, twenty-three gold medals, but despite his success, he confessed to Today, "I can tell you I've probably had at least half a dozen depression spells that I've gone through. And the one in 2014, I didn't want to be alive."
*Phelps was busted in 2014 for his second DUI, and he was banned for six months by USA Swimming. He was so down, and he wouldn't come out of his room for four days. "But going through my all-time low, kind of seeing where I was and then seeing that I have now, I'm so thankful for my family and friends around me who were able to help me and were able to communicate with me."
Subcribe to The Jewish Link Eblast
*Phelps realized he couldn't shove down "every negative, bad feeling down to the point where I just didn't even feel it anymore. It was a long, long, long road and I just never wanted to deal with it." But finally being able to talk about his problems is what finally saved him.
*"I basically carried just about every negative emotion you can possibly carry along for 15, 20 years and I never talked about it," Phelps added. "I don't know why that one day I decided to just open up. But since that day it's just been so much easier to live and so much easier to enjoy life, and it's something I'm very thankful for."
*Phelps was also interviewed for a documentary on anxiety called Angst, and Phelps said on the movie's website, "The conversation surrounding mental health really hits home for me. Many people don't understand how debilitating mental illness truly can be, and even more than that, how common it is, yet people are afraid to have the serious discussions about it. I welcomed the opportunity to be a part of Angst to further the dialog around mental health and to help people understand the impact anxiety has on our mental state and encourage people, especially kids, to ask for help."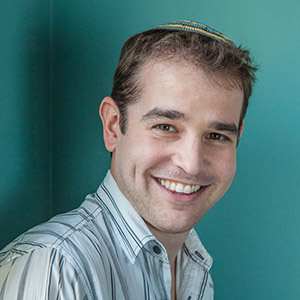 Mendi Baron is a passionate advocate for teens and young adults in the fields of mental health and addiction. Baron creates programs to bring a unique approach to the treatment of adolescents and young adults who are struggling with a variety of emotional and behavioral disorders and substance abuse issues. Clinically trained, Baron earned a BA with honors in psychology and social work at the University of Maryland and an MSW at the University of Maryland School of Social Work. His extensive experience as a therapist includes individual and group counseling for children, adolescents, and families in various settings.  Gaining insight and experience, he has worked at several treatment centers including the Chesapeake Center for Youth Development, the Carroll County Youth Services Bureau, Chabad Crisis Centers, and the Center for Discovery and Adolescent Change.
Before launching Ignite Teen Treatment, Mendi conceived and built, from the ground up, multiple successful, high end adolescent residential and outpatient programs in Los Angeles. Mendi has appeared on the Dr. Phil show, is regularly featured in mental health and addiction publications, and speaks around the country in person and on Tv/Radio on these topics. With his newest ventures, Mendi instills a rare blend of energy, creativity, and experience to the treatment of teens, young adults, and their families struggling with addiction and mental health issues. The son of a Rabbi, eldest of 11 children, is a part-time rock musician, boxer, cantor, and father of three.
Ignite Teen Treatment Centers:
Call Us Now  (866) 202-7217 or  866-307-6625