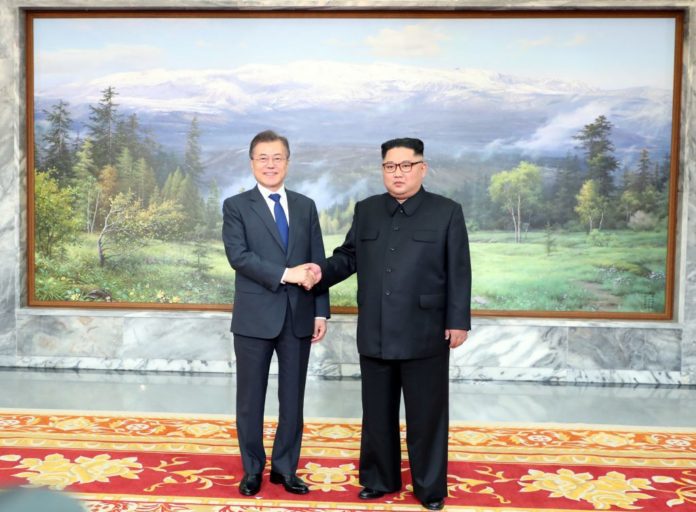 S. Korea to Send Special Envoy to N. Korea to Prepare for Summit
SEOUL (Reuters) – South Korea said on Friday it will dispatch a special envoy to the North Korean capital on September 5 to discuss the timing of a summit between the two countries' leaders expected to take place later in the month.
The special envoy will also discuss "establishing peace," "advancing inter-Korean ties," and the "denuclearization of the Korean Peninsula," said a spokesman for South Korea's presidential Blue House.
Subcribe to The Jewish Link Eblast
The first meeting between South Korean President Moon Jae-in and North Korean leader Kim Jong Un in Panmunjom in April was the high point of a remarkable thaw in ties after more than a year of rising tension and fears of war over the North's development of nuclear weapons and ballistic missiles.